About the UCSC Library Digital Collections
Explore over 100,000 digitized items from UCSC Special Collections & Archives. This site is a living database with new photographs, documents, maps, audio and video added regularly. While only a small fraction of the Library's archival collections are digitized, you can learn more about the unique archives from which these items originate in the Collection Guides linked to each item.
8 collections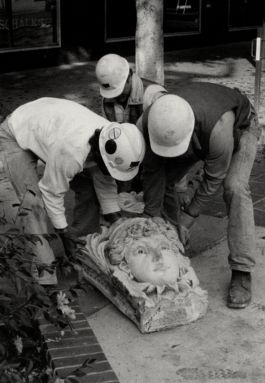 The Alexander Lowry collection consists of black and white photographs taken of downtown Santa Cruz, California, immediately after the 1989 Loma Prieta earthquake [and scenes of the University of California, Santa Cruz Campus].
35 items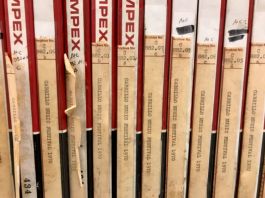 Digitized from reel-to-reel tapes.
238 items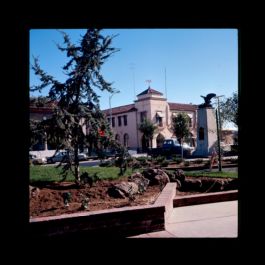 The Chuck and Esther Abbott Slide collection consists of slides of downtown Santa Cruz before and after the creation of the Pacific Garden mall.
100 items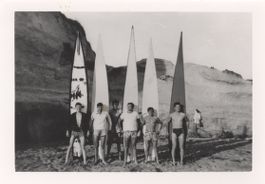 This collection contains photographs of Santa Cruz Surfing Club members and associated individuals from the 1930s-1940s. Most images capture the surfing scene centered around Cowell Beach in Santa Cruz.
1341 items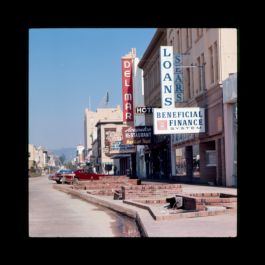 Photographic images of Santa Cruz County from the late 1960s to the 1990s. Notable subjects include Santa Cruz architecture before and after the Loma Prieta Earthquake (1989).
4 items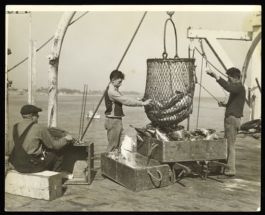 This collection of photographs spans more than 100 years of Santa Cruz city and county development and activity. The photographs document communities and towns, some now gone; businesses and stores; industries: logging, mining, farming, ranching; the natural surroundings: beaches, forests, rivers, creeks, lagoons; cultural events and entertainment: theater, exhibits, celebrations, parades; institutions: government, churches, schools, libraries; military displays and recreation: team sports, camping, and fishing; and means of transportation: railroads, streetcars, airplanes, automobiles, ships and boats. It reveals the daily lives of Santa Cruz residents and where they lived, worked, played, and worshiped. The bulk of the photographs document the city of Santa Cruz, but there are many images of the North and South county as well. Other large portions include the Santa Cruz Boardwalk and Casino, and the nascent film industry in Santa Cruz including actors, directors, and film crews on location.
10658 items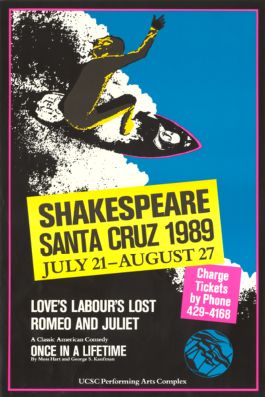 The Shakespeare Santa Cruz posters include posters from the 1982-2013 theatrical seasons of Shakespeare Santa Cruz, a professional repertory theater company formerly based in and supported by the University of California, Santa Cruz.
60 items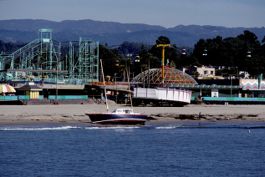 The Vester and Esther Dick collection contains images of damage from the 1989 Santa Cruz Earthquake, primarily focusing on downtown.
36 items