About the UCSC Library Digital Collections
Explore over 100,000 digitized items from UCSC Special Collections & Archives. This site is a living database with new photographs, documents, maps, audio and video added regularly. While only a small fraction of the Library's archival collections are digitized, you can learn more about the unique archives from which these items originate in the Collection Guides linked to each item.
Center for Agroecology & Sustainable Farm Systems

[remove]

2
2 collections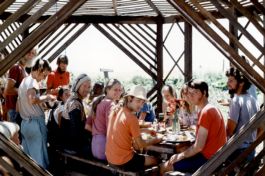 The collection contains images of the UCSC Farm and Garden Project. The photographs were taken by Eric N. Schmidt during his apprenticeship, and the images celebrate the land, the work, and the lives of staff and apprentices dedicated to the project.
53 items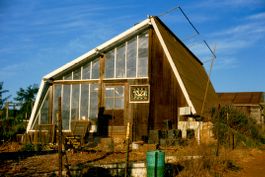 The collection contains images of the UCSC Farm, taken by Tina Silverstein during her apprenticeship with the Agroecology Program, as it was then called. The images were captured on four different dates: August 1983, November 1984, May 1985, and December 1985, and include plantings, structures, garden art, and views of and from the Farm.
56 items